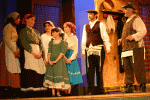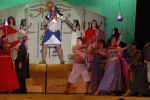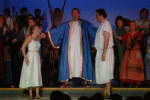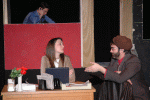 MCTP THEATRE

at North End Montessori School

698 Beech Street, Manchester, NH  03104

603-657-4177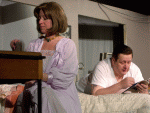 Sign Up For Our Mailing List

E:Mail Address:

THE SISTERS ROSENSWEIG

Play by Wendy Wasserstein

Directed by Lowell Willliams

Friday, February 12 at 7:30 PM

Saturday, February 13 at 7:30 PM

Sunday, February 14 at 2:00 PM

MCTP Theatre at

North End Montesorri School

698 Beech Street

Manchester, NH

DETAILS


SURVIVING EVIL: The Holocaust through the story of Stephan H. Lewy

Wednesday, February 10 at 7:00 pm

Eaton Richmond Center

Daniel Webster College

20 University Drive, Nashua

Saturday, February 20 at 7:00 pm

MCTP Theatre at the North End Montessori School

698 Beech Street, Manchester

Surviving Evil, a multi-media production directed by Alan D. Kaplan,

looks at the Holocaust through the eyes of Manchester resident

Stephan H. Lewy who lived in Berlin in the mid-30's.  It chronicles

his life in Germany, his escape to France, and several close calls

he had.    The play ends with his becoming an American soldier and

citizen, and going back to Germany  as a member of Patton's Third

Army liberating the concentration camp at Buchenwald.  Parents should know the play would be rated PG-13 for brief, graphic images of the liberation of Buchenwald.  Stephan, who has a cameo role in the play, will be available for a question and answer session after the play.

Surviving Evil has been seen by thousands of high school and middle school students across New Hampshire and Massachusetts over the last nine years.  In 2011, a touring production brought the show to New York City as part of the Kristallnacht observance.  Surviving Evil is written by award-winning playwright Tom Anastasi, with original music by Peter J. Bridges.

Tickets are $8 for adults, and $5 for students (including College students) and are available at the door.   Group rates are available.  

For information and reservations call 620-8553 or Anastasitom@yahoo.com.