MCTP THEATRE

at North End Montessori School

698 Beech Street, Manchester, NH  03104

603-327-6777

Did you miss our recent shows? Click on the picture to view them...FREE!

(Donations gratefully accepted)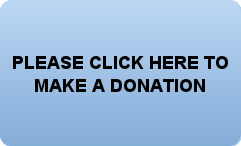 Click on the image below and use password ABBOTT2021

Did you miss 
Miriam
? Here is your chance to stream it. 
Click here
 to purchase ticket ($20 per device). Video available for 48 hours after ticket purchase .
Click on image below to view Playbill.

Instagram:

@manchestercommunitytheatre

SUPPORT MCTP WHILE YOU SHOP!

Purchase on-line at Amazon and support Manchester Community Theatre Players. It's as simple as 1-2-3!

Instead of going to Amazon.com, go to Smile.Amazon.Com to place your orders.(If you already have an account with Amazon.com, all of your account information stays the same). Choose "Manchester Community Theatre Players" from the list of non-profits.  Shop as usual and 0.5% of the purchase price will be donated to MCTP!

DON'T MISS ANOTHER AUDITION OR SHOW!

Fridays, October 14 and 21 at 7:30 PM

Saturdays, October 15 and 22 at 7:30 PM

Sunday, October 23 at 2:00 PM

MCTP Theatre at the North End Montessori School

698 Beech Street

Manchester, NH 

Click 
HERE
 for tickets ($20) 
ALL ATTENDING MUST BE MASKED!

An ensemble version of the 1997 Tony award winner for Best Musical (unrelated to the James Cameron film by the same name), Titanic is scaled down in cast size but not in the scope or depth of emotion and significance. A powerful score follows passengers and crew alike through the personal strife, hopes, and triumphs that have led them aboard the "ship of dreams" on her disastrous maiden voyage. The play serves as both a classic warning about mankind's hubris in the face of nature, as well as a microcosm of the end of a historical era. We hope you'll join us for this stunning show put on by talented local actors and artists! 

Directed by George Piehl

Musically directed by John Carey

Auditions Sunday, 10/16 and Monday 10/17, Callbacks 10/19. 

Show dates 12/9, 10, 16, 17, 18

MCTP Becomes Legal! 

A retrospective of the last 21 years

February 10 & 11, 2023

Lazarus

Directed by Steve Short

March 24, 25, 26, 31, and April 1, 2023 

Directed by Judy Hayward

June 16, 17, 23, 24, 25, 2023