MUSICAL COMEDY MURDERS

Directed by Judy Hayward

June 16, 17, 23, 24, 25, 2023

MCTP THEATRE

at North End Montessori School

698 Beech Street, Manchester, NH  03104

603-327-6777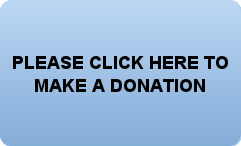 Did you miss Miriam? Here is your chance to stream it. Contact info@manchestercommunitytheatre.com to purchase ticket ($20 per device). 

Click on image below to view Playbill.

Instagram:

@manchestercommunitytheatre

SUPPORT MCTP WHILE YOU SHOP!

Purchase on-line at Amazon and support Manchester Community Theatre Players. It's as simple as 1-2-3!

Instead of going to Amazon.com, go to Smile.Amazon.Com to place your orders.(If you already have an account with Amazon.com, all of your account information stays the same). Choose "Manchester Community Theatre Players" from the list of non-profits.  Shop as usual and 0.5% of the purchase price will be donated to MCTP!

DON'T MISS ANOTHER AUDITION OR SHOW!

BRIGADOON

Directed by Trystan Stoffel

October 13, 14, 20, 21, 22

COMING NEXT…

Gentlemen Never Tell 

A romantic Victorian mystery-solving "Whodunnit?" While on a business trip to Venice during Masquerade, dashing London rake Justin Hawking is there to make deals and make love, not necessarily in that order. But behind the masks is more intrigue than he bargained for, and he must interrupt his dalliances long enough to stick up for those who aren't so lucky as to float through life like he does!

Presented in partnership with Breaking Light Productions Saturday, April 1st at 7:30 

Sunday, April 2nd at 2:00

MCTP Theatre at North End Montessori School

698 Beech St., Manchester, NH

Tickets ($15 adults, $5 under 18) are available 
HERE
 or at the door.
The film will also be available on line
 HERE
 for $15 per device.
This film will be shown both at the theatre and on-line, followed by a talk-back session with the playwright, video producer, and cast members.

NOTE: MCTP IS NOW MASK OPTIONAL

Double click here to add text.