LAZARUS

Directed by Steve Short

March 24, 25, 26, 31, and April 1, 2023

MUSICAL COMEDY MURDERS

Directed by Judy Hayward

June 16, 17, 23, 24, 25, 2023

MCTP BECOMES LEGAL!

A retrospective of the last 21 years

February 10 & 11, 2023

MCTP THEATRE

at North End Montessori School

698 Beech Street, Manchester, NH  03104

603-327-6777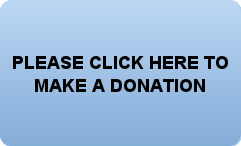 Did you miss Miriam? Here is your chance to stream it. Contact info@manchestercommunitytheatre.com to purchase ticket ($20 per device). 

Click on image below to view Playbill.

Instagram:

@manchestercommunitytheatre

SUPPORT MCTP WHILE YOU SHOP!

Purchase on-line at Amazon and support Manchester Community Theatre Players. It's as simple as 1-2-3!

Instead of going to Amazon.com, go to Smile.Amazon.Com to place your orders.(If you already have an account with Amazon.com, all of your account information stays the same). Choose "Manchester Community Theatre Players" from the list of non-profits.  Shop as usual and 0.5% of the purchase price will be donated to MCTP!

DON'T MISS ANOTHER AUDITION OR SHOW!